Second Helpings – Solving food waste and feeding people  
Second Helpings is an environmental charity which operates in Stamford from the Methodist Church in Barn Hill.  It helps to solve two problems – food waste and people going hungry – by collecting food which would otherwise be wasted and cooking it up into nutritious meals for a social lunch every Saturday on a pay as you feel basis.
As part of my Bronze DofE, I am working there as a volunteer and have seen at first hand what a marvellous job they are doing.  The charity recently celebrated its third anniversary and it was a good time to take stock of all that it has achieved and how it plans to move forward.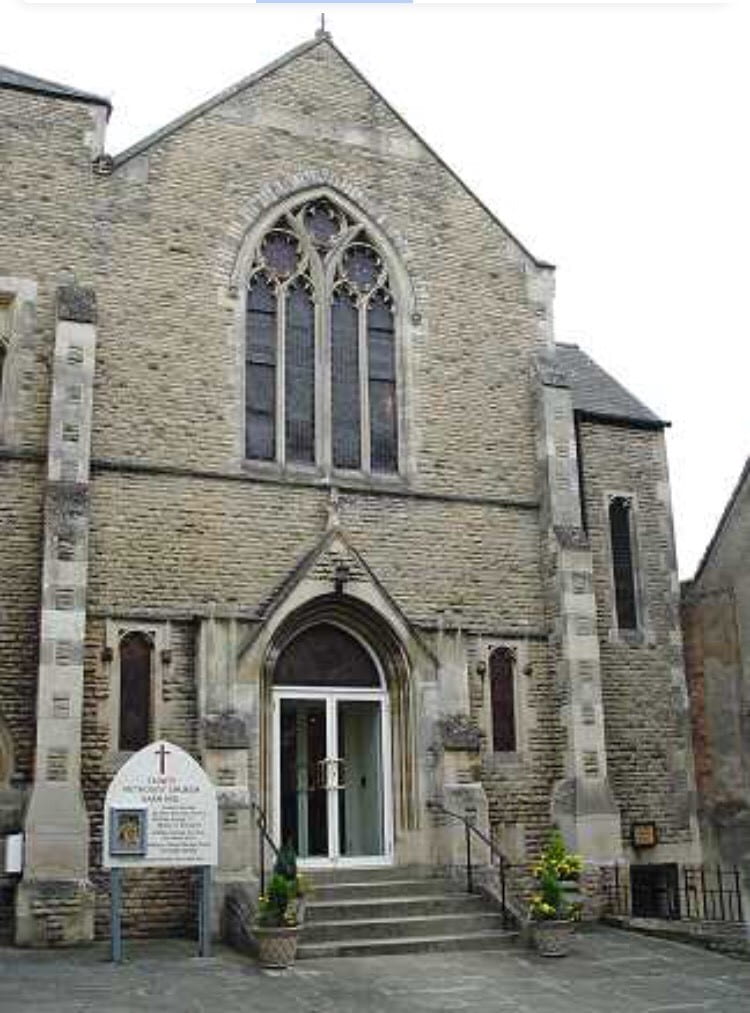 The primary goal of Second Helpings is an environmental charity to collect and use food which would otherwise be thrown away.  Did you know that over 30% of food is thrown away before it evens reaches the table? Across the country that would in one year be enough food to fill Wembley Stadium nine times (15 million tonnes)! Second Helpings in Stamford has by itself saved enough food to fill 2.5 reticulated lorries.  This is food which would otherwise go to landfill and would produce 84mt of CO2.
So how does it do this?
Collection of food waste – this is from supermarkets such as Waitrose, M&S and other retailers and companies. The food as to be recorded, weighed and labelled.
There are nine cooks in total who operate on a rota who come in mid week to see what food there and to plan the menu.
On Saturday more volunteers come in to start setting up and cooking
Typically, on an average Saturday between 80-120 people come for lunch. They pay however much they feel like paying.
After lunch it is time to clean and pack away.
A committed band of over a hundred volunteers make all of this possible.
Recently Second Helpings set up a Community Fridge where you can leave food which might otherwise be wasted and it can be collected and used by others.  My family has used this when we have been going on holiday and realised we would otherwise be throwing away food in our fridge.  The charity is planning other new initiatives – perhaps more donations to schools and perhaps putting on another meal.  It also does one off events (eg it recently did the catering for someone's wedding!!).
So what can you do to help?  Two things.  First,  come and eat!  Second Helpings is an environmental charity, not a charity about poverty (although it is great for both).  Currently the average amount paid per customer is 91p.  But although most of the food is donated, the charity still needs money to buy other ingredients to make up some recipes, and for things such as petrol or electricity for the fridges and catering equipment.  The Methodist Church makes no charge, which is great, and the charity has benefited from some large donations (eg the money from the Waitrose green counters).   But it would be great to see more people who come and feel able to contribute some more money.  Second, do feel volunteer.  Many of the DofE volunteers have stopped for now so now is a good time to help.  Plus more volunteers means that the work can be shared around more equitably, particularly as we enter the summer season when many regular volunteers will be going away at least some of the time.