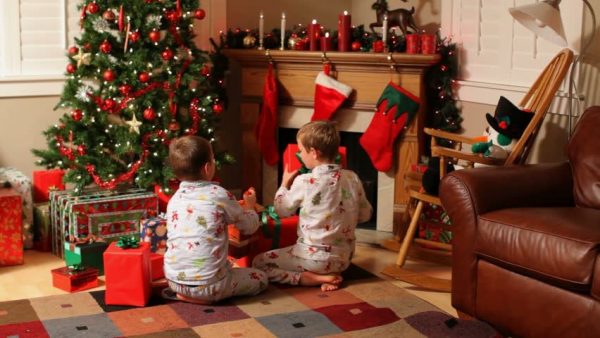 A Magical Time of Year.
It is that glorious night called Christmas Eve,
a time when you really do need to believe.
Children everywhere are full of excitement and glee,
hoping that some magic they will see.
The white snow crashes gracefully onto the Earth's crust,
it looks like it's been covered over in a layer of dust.
The fairy lights are flashing and twinkling so bright,
ready to help guide the reindeers in the night.
The children are now all resting snug in their beds,
visions of Santa coming into their heads.
Their eyes tight shut dreaming of what may appear,
hoping that Santa will bring their presents right here.
Then suddenly it's upon us, it's Christmas morning,
and in the sky the day is just dawning.
Out of their beds they arouse so excited,
hoping that the big man had been, after all he was invited.
Not even the best of authors could describe the scene,
all the children running downstairs shouting "has Santa Claus been"?
The carrot has been eaten, the mince pies are gone too,
it's a good sign that someone's been, hopefully you know who!
Then it's time to go into the lounge and see,
Oh please we've been such good children they secretly plea.
Then they stop and all stare in amazement,
they take in the scene and just seem a little patient.
The tree is covered in presents and all the stockings have been filled,
my goodness the children are just so thrilled.
Now it's time to see what they have received,
thank goodness they truly firmly believed.
The presents are opened, the fire is lit,
happiness is everywhere, everything was a hit.
Family get together for a wonderful day,
with lots of food, laughter and games to play.
Christmas really is that magical time,
everything just feels perfect and completely sublime.
We share everything we have with family and friends,
but now I've run out of rhyme so this is the end!
By Andrew Inskip
9JRL